Hi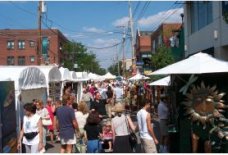 A View from the Summer Festival




Here in the northern hemisphere, summer is a time when arts festivals, county fairs and family reunions are popular events to enjoy. And, as the summer season winds down, kids embark on a new school year, and autumn is just around the corner. Don't forget to savor these last warm relaxing days to wander through the vendor-filled streets or fairgrounds. Feel the breeze on your face as you glide on a Ferris Wheel ride. Take a few extra minutes to linger along the summer festival paths and feel the warmth of the sun and smell the freshly baked goods.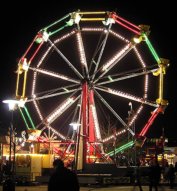 Our workweeks are crowded with appointments, deadlines and 24/7 projects. So get away from the weekday pulse and slow down to focus on other aspects of life. We do ourselves a huge favor by spending time on the weekends relaxing and rejuvenating. Visiting a seasonal event is a great get-away from the daily grind. Our recommendation is to find one weekend per month that you can enjoy a local excursion and give your mind and body a vacation. Relaxing and rejuvenating—a sanity tip from which we can all benefit.




Why Not UnClutter the Closet?
As we look forward to another change of season, we probably all could use a little tidying in our abodes. Why not clean out the clothes closet and donate those clothes you did not wear this season—again—because they didn't fit just right or they really are out of style. Stress seems to melt away when everything has a home, and things are easily retrieved for busy morning dressing.

---
We want to hear from you! If you have any good suggestions, drop us a note on our Facebook Fan Page.

By the way, we are putting the August 2011-August 2012 journal book to good use. It is a great product and it is lovely. We know that you all like technology, but there is something personally gratifying in writing things down on paper, and it's rewarding when you can scratch off completed tasks and appointments that have turned into accomplishments. They have some great stylish products over there if you are interested.


Thanks for reading this newsletter. We will be dropping you a line about once a month. Each month will feature a stress management tip to help you find your sense of calm. For further information about stress management or if you have suggestions or concerns, drop me a comment either on my Fan Page, www.facebook.com/stressmanagement4women, or on the web, Stress-Management-4-Women.


Enjoy and stay calm,
Ann