Hi


Tips for Reducing Stress
with Effective Time Management Strategies
In this newsletter, we want to offer a few quick tips on how we can use our time more wisely. Try these tips for reducing stress in both the workplace and at home.

Concentrate on one task at a time when you are working. Studies show that your brain can only effectively concentrate on an intensive task for up to 90-120 minutes at a time. Also, studies show that it takes about 4-6 minutes to rev up the brain to maximum concentration. However, the studies also indicate that our concentration is interrupted every 11minutes. So, limit your interruptions by turning off your phone and email alerts while you are concentrating on a task. And become aware of your body's clock and notice when you have more energy and when your energy levels subside. Schedule the tasks that require concentration when your body has high amounts of energy so that you will be most effective.

Also when you set your priorities for the day, make certain that you block off time to accomplish the high concentration tasks when you are most energized and alert. Build your daily work schedule around tasks that are matched according to your personal clock for peak performance.

Lastly, when you are establishing a priority list, try these strategies outlined in this recent article, Time Management and Stress. They provide additional tips for reducing stress.



My book, Discovering God's Recipe for a Healthy Body, Heart & Soul has just been published.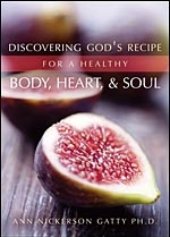 This book is the result of a six week women's adult bible study that I conducted. I wrote this book to help women find ways to take care of themselves as they take care of others.
Through this book, you discover the importance of goal setting,time management, and biblical nutrition as you find your own unique life balance. The book is divided into six weekly self-study sessions for you to enjoy individually or with a group of friends. I have shared recipes and healthy living tips from the book on my Facebook Fan page. Join the discussion at www.facebook.com/stressmanagement4women.





101 Great Ways to Enhance Your Career

Occupational stress can raise its ugly head in many aspects of the business world. Procuring that first job, keeping an existing position, returning to the workforce after a long hiatus, riding the waves of unemployment, or starting an entrepreneurial venture—each of these aspects of career development have different combinations and pitfalls of occupational stress.

In this recently published book, 101 Great Ways to Enhance Your Career, you can find inspiration, wisdom and strategies to limit the amount of occupational stress as you seek answers to meeting your career objectives. This book can be used as a traditional reference guide, with information about the career topic and contact information for each of the 101 expert authors. Each chapter stands alone. I wrote the chapter on Creating a Stress Free Career Journey.

What You Can Learn From This Book:
• You can find your passion and re-launch your career.
• You can network effectively and secure your next position.
• You can create a fabulous résumé to compete in a difficult job market.
• You can identify and act upon opportunities for change.
• You can fuel your own success.
• You can learn the most effective job search strategies.

There are "bonus gifts" included when purchasing this book. In all, there is $1,500 worth of absolutely free gifts that you get by purchasing just one copy of our book.

Here's the link for you to go directly to his offer:101 Great Ways to Enhance Your Career.
Occupational stress comes in all shapes and sizes, but using this book can make your career journey easier to travel.


Thanks for reading this newsletter. We will be dropping you a line about once a month. Each month will feature a stress management tip to help you find your sense of calm. For further information about stress management or if you have suggestions or concerns, drop me a comment either on my Fan Page, www.facebook.com/stressmanagement4women, or on the web, Stress-Management-4-Women.


Enjoy and stay calm,
Ann