Hi


Finding Your Inner Strength
Autumn really is a beautiful time of year. But it is also a time when all we see are the leaves on the ground. Its difficult to find the time to admire them whilst still on the tree. It is just a full time of year. But it is also exciting, with so many celebrations bunched together. So enjoy them as they happen. Live in the present.
I have prepared a free download for you, with the topic of "Discovering Your Inner Strength".
The link is further down the page.
I will make a free relevant download a regular occurrence, so remember to keep watching.

Just a polite reminder, with Halloween approaching fast, the 260 page "Halloween2014, What's Trending" book is still available at the early bird price. It is a real Halloween Helper.


Lets not forget that Autumn also brings Halloween, with its bright orange and colourful characters. Why not this fall be creative with Candy Corn. Instead of just eating them, use them to create a masterpiece. Follow this link for full details and graphics. Candy Corn Fun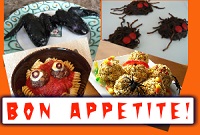 Of course you could always surprise the family, this Halloween, and serve some tasty but absolutely disgusting looking food. Recipes can be found at Halloween 2014
It also comes with over 260 Pages, full of fun Halloween ideas. From what's popular this year, and how to get that look. To games, crafts and lots of weird and wonderful fun.

Here is your free download to Dicovering Your Inner Strength

Thanks for reading this newsletter.
I will drop you another note soon. For further information about stress management, join the dialogue on my Facebook Fan Page.

Enjoy and stay calm,
Kay