Hi



We have been away in Hawaii enjoying much needed time to relax and rejuvenate. If you are like me, your daily schedule bulges with appointments, project tasks and an ever-changing assortment of demands for your time. Whew! By the end of the week, it's time for some downtime before we start back on the whirlwind cycle the next week and the week after. Stress levels mount and take their toll if you don't find some healthy stress management strategies. So, that is why we remind you that taking a vacation is one of my favorite ways to relieve stress ! Here are some pictures from our trip to the Oahu Island of Hawaii.






Take Time Off from the Daily Grind

Even if you cannot take time or currently do not have resources for a get away vacation trip, consider other ways to pamper yourself and relieve stress. Learn how to relieve stress by creating a spa day for yourself and friends. Design some excursions you can enjoy locally. The important reminder is that everyone needs to take a break and lower the stress levels so that the body can recover and restore energy levels.

Create Something to Look Forward To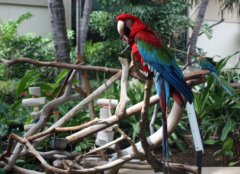 Planning a vacation, gives us something to look forward to. Some fun times to anticipate. We look forward to a reward for working throughout the year. Planning a vacation allows us to keep moving forward and thinking about the future. We take one excursion a year. We're already thinking about next year and revisiting some of our favorite relaxing venues.



---
We want to hear from you! If you have any good suggestions, drop us a note on our Facebook Fan Page.


Thanks for reading this newsletter. We will be dropping you a line about once a month. Each month will feature a stress management tip to help you find your sense of calm. For further information about stress management or if you have suggestions or concerns, drop me a comment either on my Fan Page, www.facebook.com/stressmanagement4women, or on the web, Stress-Management-4-Women.


Enjoy and stay calm,
Ann