Hi



It is springtime, and the world around us is getting a fresh new look. Things are turning green adding splashes of color. The robins have laid their eggs and are waiting patiently for new life. New beginnings everywhere! It is exciting to witness nature in action where literally, life is turning a new leaf. Speaking of turning a new leaf, does your life need to turn a new leaf?


How often do you stop and take a fresh start at life—just like spring does in the cycle of our seasons? With all of the new growth and replenishing, the world seems to have a new, fresh start.

Here at SM4W, we are taking a fresh start and embarking on a new series entitled, Reframing Your Life. The series will have an e-book devoted to individual topics such as: moms raising kids, professional women handling the workplace, women experiencing midlife transitions, and staying healthy in today's world. The reason for the series is simple: every so often, we women need to take a fresh look at our ever-evolving lives.

You see, a lot of times we get so involved, harried and stressed that we don't notice how out of control life is becoming. What worked at one point in our lives may be unproductive now. What mattered most before, no longer is a concern. And the things that keep us up at night have changed. So it's time to reframe.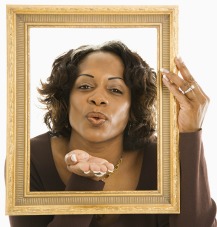 By reframing, I mean taking a situation and looking at it from a different perspective. This different perspective allows you to take a different approach and handle the situation in a different way. By reframing, we change the way we look and value things. This allows us to see things differently.

Way too often we get ourselves stuck in a rut, and look at life in the same old way. It becomes difficult for us to make changes because we keep trying the same old solutions—we can't see things differently. Suddenly, when you are faced with raising kids, handling a workplace conflict or find yourself in the midst of a midlife transition, you may not be able to identify the different options that you have available to develop an effective life plan that allows you to comfortably manage the situations and also (drum roll) enjoy the life you're living.

Over the next few months I will be rolling out new e-books addressing these topics. My question for you, my readers, is whether or not this series interests you? I want to deliver products that solve life's challenging problems you are facing. Let me know what you think about this new project and which in the series you would like me to produce first. Please visit the Reframing Series Survey page to let me know your opinions on this project. You can click here to visit the page.

I first mentioned reframing in my article, "What is Stress Management?" You may want to check that out to learn more about how taking a fresh look and developing a fresh perspective can help you get on with living a productive and fulfilling life.

---
That's all for now! Enjoy spring!
Please don't forget to join us on our Facebook Fan Page.


Thanks for reading this newsletter. We will be dropping you a line about once a month. Each month will feature a stress management tip to help you find your sense of calm. For further information about stress management or if you have suggestions or concerns, drop me a comment either on my Fan Page, www.facebook.com/stressmanagement4women, or on the web, Stress-Management-4-Women.


Enjoy and stay calm,
Ann