Reframing Series Survey Results
Leads to New E-book Series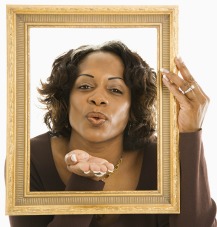 By collecting opinions through our Reframing Series Survey, we have created a new Reframe Your Life E-book Series. Two editions have now been published. We are creating these e-books based on the topics our readers have requested. 
---
Why You Need to Reframe Your Life
Sometimes you need to step back and re-evaluate things.  That is what this series is committed to help you do. It helps you step out of your life for a moment, re-evaluate all of the components of your life and put things back together in a cleaner, neater, working order. 
By reframing, we are examining a chapter in our lives and looking at it from a different perspective.  This different perspective allows us to take a different approach and handle the situation in a different way.  By reframing, we change the way we look and value things.  This allows us to see things differently and make constructive changes that help us love the life we want to live.

Our lives are evolving in new and different ways.  Sometimes we find ourselves on autopilot handling the daily chores of maintaining a family and career.  At the end of the day, do you feel energized thinking of all the meaningful things you have accomplished or are you just plain warn out?  These e-books are hear to help. 

Thank you to everyone  who took time to complete the Reframing Series Survey.  Please give us your feedback on any e-books that you purchase. We would like to share how the workbook exercises in these e-books have helped you take a fresh look at your life chapter and find new strategies to build a better future. 
Please use the form below if you have suggestions for further topics you would like to be included in the series.  We are currently working on creating a healthy workplace environment.