Create Holiday Traditions to
Provide Meaningful Memories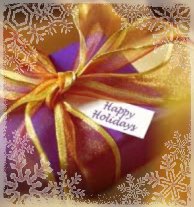 Each year our family participates in some long-standing holiday traditions.  We started these when the kids were very young and have continued them each year.  Grown and out on their own, when my sons return for the holidays, we participate in these cherished activities. Christmas would not be the same without them.
---
These traditions were started to allow our two sons to be creative, learn the spirit of giving, and help us grow closer as a family.  Here are a few of the examples:
The boys selected a photo of themselves that they could use to best represent a favorite moment during the past year. With the photo they created a personalized holiday greeting card that we reproduced. These cards also became scrapbook mementos.
To add significance to decorating the Christmas tree, we gave both children an annual holiday ornament that represents some aspect of their past year. Sometimes it represented a sports occasion or a music occasion or a favorite spot we visited on vaction. We write the son's name on the bottom of the ornament so that they could remember whose ornament was whose.
We like to bake holiday cookies in our household but to keep things manageable, we select a few special foods, using family heirloom recipes, that we only made at the holidays. When younger, the kids helped decorate the baked goods, but as they matured the task fell back in mom's lap. Even now, they still look forward to the special holiday favorite cookies each year.
Each year we would teach the kids about giving to those less fortunate. We would have the kids save part of their weekly allowances and donate to a special local charity. We also donated gently used toys and clothes as well as canned goods to shelters and foodbanks. It became an annual holiday tradition to get them involved with helping others in their community.
Holiday traditions are a core part of our celebrations during the Christmas season. These traditions are now cherished memories and the activities provided opportunities for oour What traditions do you include in your family holiday activities?

Have A Great Holiday Tradition to Share?
Do you have a great holiday tradition that your family enjoys? We would love to read about it! Let's see the various ways in which families celebrate the holiday season!
Stress Management for the Holidays