Lowering Teen Stress Overload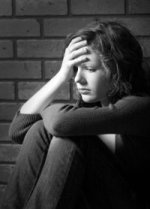 Teen stress is a common problem with this generation that has never known life without cell-phones, personal computers or online socializing. And yet, the members of this techno-savvy generation are experiencing stress levels higher than previous generations.
Understanding what is causing your teen's stress is important. They are busy and often overscheduled.  They may have a job, involved in sports, deciding on college choices, worrying about a Prom, or overwhelmed with school studies. No wonder your teen feels overwhelmed.
Understanding Teen Stress
During adolescence, there are significant changes that occur physically, emotionally, socially, and even academically.  Careful consideration of these different aspects of the teen's maturation experience can help identify has to best manage the teen stress.
Physically, your teen is experiencing many hormonal changes that influence moods, emotions and behavior.  It is not unusual for parents to find themselves dealing with a rebellious teen on occasion.  Teen anger may erupt for what seems to be an unassuming reason.  If this continues you may find your need to address adolescent anger management issues.
During this developmental time in their lives teens are best served by building their self-esteem.  Gaining confidence with a part-time job, making college decisions, and clarifying future goals can contribute to positive self esteem.  Too often teens worry about physical appearance and may struggle with weight gain issues and may become overly stressed.
If you find issues with your teens emotional roller-coaster ride, check
this article on teen depression help for resources you can put into practice immediately.  Helping your teen keep life in perspective when bad situations occur is a way that parents can be a positive influence during these challenging years.

The social life of your teenager can become complicated.  Trying to fit in with a group of friends can increase anxiety.  With all of the cyber bullying, peer pressure and teen social networking activities, a teen can be overwhelmed.   Teen anxiety can rise from the impact of bullying.  Because of social networking and texting, your teen may need this stress management tip on handling FOMO—the Fear of Missing Out on events that their friends are experiencing and texting about.

School academics is always a focus during the teen years which is why stress management for students is a continual concern. If your teen is experiencing difficulties with academics, your can lower student stress by using learning strategies that work for them.  And since school is not just about academics, enjoying social activities such as the School Prom can create positive memories.  
Here are some warning signs of teen stress.
increases in headaches, muscle tension, stomach aches
panic attacks and anxiety
feeling constantly being pressured, hassled, and hurried
anger flair-ups
difficulty sleeping
inability to concentrate
constant worrying
 increased crying and feelings of hopelessness
chronic fatigue

There are several positive strategies that parents can use to help their teens have a healthy experience navigating through the adolescent years.  Here are some articles that offer insights that may work with your teen's situation.
---
| | |
| --- | --- |
| Parents recommend. Fighting Invisible Tigers: Stress Management for Teens. It helps your teen learn what to do about the stress they feel. A special section, "Self-Care for Tiger Bites," offers immediate first aid for times when your team has reached the breaking point and needs fast relief. Purchase a copy to help your teenagers find success in a stress-filled world. | Fighting Invisible Tigers: Stress Management for Teens |
---
Alcohol and Teenagers Don't Mix

Teenage Stress: Giving Your Parental Support