When Stress Becomes Extreme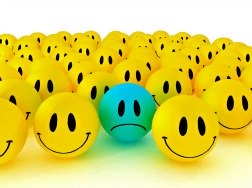 When stress becomes extreme, life can seem completely out of control.  You may not even realize how much stress has crept into your life until it is overwhelming.  We have listed the most common Crisis Indicators below. These are warning signs of stress overload.   When your stress becomes extreme and you feel you can no longer handle the challenges in your life. Consider seeking outside help: 
 You experience a marked decline in work or school performance.
You have feelings of   depression.  Depression in women includes unique signs besides the sleeping abnormalities and you may find yourself constantly crying for no reason or experiencing extreme fatigue.
You avoid social contact and are withdrawn.
You may begin thinking about suicide or physically hurting someone else.
You get into physical fights with your spouse.
You become too extreme with your child's discipline.
You engage in self mutilation, self-destructive or dangerous behavior.
You think your hear voices or see things.
Life becomes overwhelming for you.
You feel you can no longer cope with the stress of daily life.
You misuse alcohol or drugs.
You feel guilty, as though you aren't being a good parent for your kids.
You need someone to talk to.

We Have Received The Following Request, To Add This Link To The Site. We Have Checked It And Believe It To Be Very Useful And Worth A Look.
Hi Kath,
At AccreditedSchoolsOnline.org, we've recently published a new guide to promoting student mental health.  You can find the guide here: http://www.accreditedschoolsonline.org/resources/student-mental-health-resources/
While mental health is slowly gaining mainstream societal recognition (if not acceptance), it can still be an exceedingly vague issue. We created this guidebook to help students and their families better understand the mental challenges that many students will face while in college and how to properly deal with them.
I noticed that you list a number of excellent mental health resources.
We crafted this guidebook with the help of two experts in the field, Dr. Friedemann Schaub and Blake LeVine. Schaub is the developer of the Personal Breakthrough and Empowerment program and the author of The Fear and Anxiety Solution. LeVine is a life coach who uses his personal experience with bipolar disorder to educate people  about managing mental illness.
With the start of the new school year, it's our goal to get this guidebook in front of as many students, parents, and teachers as possible. Will you help us achieve this goal by including our guide as a link resource on your site?
Best,
Angela Hanners
Director of Communications
Accredited Schools Online

A source I recommend is
Practical Anger Management Ideas.com.
You'll find the most productive ideas and cost effective leads about
Anger Management Classes
. If you are concerned about an anger problem, talk to our friends over at this website first.
Don't hesitate to telephone a crisis hotline emergency number if you think that you are in crisis.  Or visit your hospital emergency room for immediate assistance. Refer to Mental Health America for additional information regarding warning signs.

---
Understand that the contents of this website are solely the opinion of your host and webmaster.  I have designed this website to offer suggestions for women who lead busy lives.  The suggestions here do not substitute for any form of therapy nor should they substitute licensed professional advice.  Stress-Management-4-Women.com assumes no responsibility for any damages, which may arise from any person's use of any of the information provided in or through this website. The use of third party website referrals does not endorse the validity of the information nor the substitution of the information for that of a professional counseling service.

Information provided on the Stress-Management-4-Women.com website is provided without warranty of any kind, either expressed or implied, including without limitation, warranties of the accuracy, validity, or completeness of any information contained through this website.

Your Body is Affected When Stress Becomes Extreme

How Daily Life Stressors Affect Women