Stress Management Expert:
Page Being Updated
Are you looking for advice from a stress management expert?  Well, I have developed this site and these coaching opportunities with you in mind.  Many women are challenged daily trying to balance their personal and professional lives and juggle their many responsibilities.
---
Do you feel overwhelmed?
Do you find yourself frustrated with too many responsibilities?
Are you ready to take back your life?
I help professional women lower life stressors and develop a doable action plan to build a brighter future. Some people want to excel in their business practices, some want to find more time for a calmer lifestyle, while others are looking for a life purpose to pursue as they enter retirement.
Changing the Impact of Stress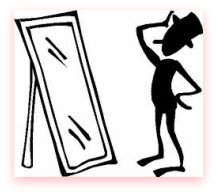 E-book topics include:
• Who Am I, Anyway?
• How Do I Spend My Time?
• What Values Are Important to Me?
• How Do I Manage My Stress?



---