Dealing with Life Changes Discovering Your Passion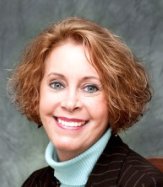 An Interview on Life Changes with Kathy Jo Pollack
Certified Life Coach, Trainer & Speaker

Contributing Author in
Life Choices: Putting the Pieces Together
SM4W: Hi Kathy Jo Pollack! Thank you for agreeing to take part in this interview.  You have enjoyed great professional success as a certified life coach, speaker and author.  How did you discover your inner passion and when did it become the cornerstone for a career path?
KJP:   First, let me thank you for this wonderful opportunity to be interviewed.  Actually, I like to think of my current career path as unleashing my inner passion that had lain dormant deep inside.
My dream for as long as I can remember was having my own business.  I thought about what I would regret not doing if I looked back in ten years.  I knew that I had to start my own business or I would let myself down.  I just did not know what exactly, until someone from a past training seminar approached me about the field of life coaching. 
Then I clearly saw the benefits of adding this one-on-one service to training.  As soon as I began learning about coaching, I felt complete – coaching was the missing piece.  In 2007, I began formal training to become a certified life coach and launched my own business as a life coach and trainer.
SM4W:  You have experienced some major changes in your life that caused you to make choices, significantly altering your career path.  Were these change decisions reactions to the life changes that occurred or were you proactive and creating the life changes?
KJP: I believe that what began as a reaction quickly turned to pro-action.  It really is all about how you choose to look at it.  Once you start trusting yourself and put fear and "what-ifs" aside, you start moving forward and making it happen by choice, not chance.
SM4W:  In what way did these changes affect your core values?
KJP: It strengthened them.  I found that I trusted myself more (my inner voice and intuition), and that I was totally capable of running my own business, doing what I love.  I have much more strength and conviction in my choices and abilities.  Also, my family and close friends have again proved to be invaluable in my life.  Keeping and nurturing both personal and professional relationships is very important to me as is having a strong support network.  Although I am stronger in many ways, I also know that I cannot go it all alone.
SM4W:  When you found that life provided some hurdles you had to overcome, you were able to become your own change agent.  What additional personal core competencies did you use to help with these changes?
KJP:  Writing.  Initially I did not write much, but very soon, I found that many people and organizations were seeking my input in writing.  Instead of saying "no, I am not a writer", I felt there was a reason for this and yet another opportunity to learn and grow.  I was ready for this challenge.  I again pushed myself beyond my comfort zone and can now proudly say that I am an accomplished author.  There are always opportunities and choices if you are open to receiving them.
SM4W:  In your current career status, what motivates and inspires you and how will this be reflected in your future career decisions?
KJP:  What motivates me and inspires me is feedback.  For example, when an organization invites me back to give another seminar or when I receive a referral.  Also, a huge motivator is receiving a thank you note from a client or hearing the excitement in their voice when they "get out of their own way" and start realizing that they have choices and that there are opportunities
SM4W:  Why did you write this book?
KJP: I decided to be a part of this book, Life Choices: Putting the Pieces Together, because I wanted to write an answer, which follows, that was used for the online book tour. Here is part of that answer.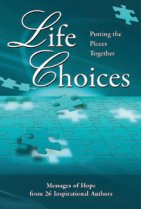 As I review my career and life story, I am amazed how things work together just like the pieces of a jigsaw puzzle, fitting together to create a lovely picture. I love to motivate others to reach their dreams.  As I started working for Consumer Credit Counselling Service, I helped others with their finances, but I never dreamed I would be writing this story ten years later. Writing is another way of sharing what I have learned with others.
SM4W:  Will you write a sequel?
KJP: That is a beautiful thought!  I will most certainly write a sequel when and if it is ready to be told, and most importantly, when I know what I want to tell.  For now, I can only say that my sequel is not ready, but I am open for that to happen.  And when it does, I know it will flow naturally just as the first story did. 
SM4W:  Thank you Kathy Jo, for sharing your wonderful insights about dealing with your own life changes.

---
About the Author:
Kathy Jo Pollack is a certified life coach, trainer, and speaker with a focus on finance, relationships, and etiquette. She has worked with thousands of people from all walks of life as the training specialist for Consumer Credit Counseling Service and has taken her passion and expertise to a new level as a coach and writer. She also offers various teleclasses and seminars. Please visit her at:
KathyJoPollack.com
You may also contact her directly at 1-724-224- 6619 or
mycoach@kathyjopollack.com.