Like Your Life
Like your life by Jill Mazza
Communication Coach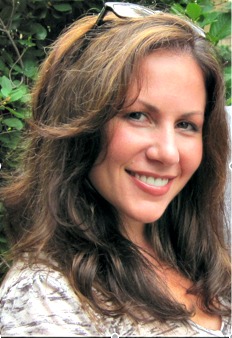 How much time do you spend Liking people's Facebook posts? A simple click allows us to express appreciation for and acceptance of status updates, photos and inspirational quotes that paint projections (real, imagined or otherwise) of other people's lives. Yet, how much time do you actually spend liking your own life? Not online. In real-life, moment to moment?

During a recent coaching session, a client shared that she didn't like herself all the time - and didn't like that she didn't like herself all the time. I can certainly relate. My client's feelings are quite natural - and very human. Most of us fluctuate on the sliding scales of happiness and confidence depending on various life factors we are living.

When we are not feeling particularly great about ourselves or down on our luck, it is common to begin comparing ourselves to other people. Sometimes we perceive others to be happier than we are, or as not having the same types of problems and insecurities that we do. This tendency to compare and despair – to romanticize people's lives - is counterproductive and self-defeating. The problem is that we are often comparing ourselves to projected images of people that are not all that accurate or complete. Things are not always exactly as they may seem to be.

Observing and appreciating others helps us to make sense of the world and to get to know ourselves better. However, it is important to not let our perceptions of others define who we are and how we think our lives should look and feel. Much like Facebook posts, the majority of our interactions with other people – online and in-person – only provide snap shots, not total pictures of daily realities.

No life, job, relationship, family or situation is without issue and challenge. That is what makes people so interesting and different - while being very much the same.

Theodor Seuss Geisel, a.k.a. Dr. Seuss has a book called, Did I Ever Tell You How Lucky You Are? A profound line in this book is, "You ought to be thankful a hole heaping lot, for the places and people you're lucky you're not!"

What would it be like (pun intended) if we took more time to consciously 'like' our own lives more often? What would it be like if we avoided the tendency to compare and despair and instead gave ourselves that extra time, focus and energy to accept and appreciate the lives we have while continuing to shape the lives we want?

Right now, I am really liking my life. I like my lifestyle, the work I'm doing and the company I'm keeping. And, I'm making conscious efforts to acknowledge more of the little things that I like in the moment. For example, I love that I live next to a beautiful church, can hear the bells and choir singing and see steeples from my windows on this fall Sunday morning.

What do you like about your life right now? What are the little things going on that make you happy? To whom can you express acceptance, appreciation and gratitude for being you? Not online. In real-life, in this moment?


Like your life click for home page.
Jill Mazza is an ICF Associate Certified Coach and corporate trainer based in Pittsburgh, PA. Her consultative coaching services help clients to communicate with increased control, clarity, and confidence on the job and in relationships. Jill's practical approach to improving communication skills results in greater personal presence and professional polish. For information about coaching write to mazzacoaching@gmail.com.
Maintaining a Positive Attitude & Celebrate Life

How to Deal with Stress: Getting Along with Others