Lowering Workplace Stress:
Advice for Managers
Today, lowering workplace stress levels can become a prominent concern for business managers. With layoffs, downsizing and continued financial uncertainty, it seems like much of the workforce is feeling anxious about what tomorrow will bring.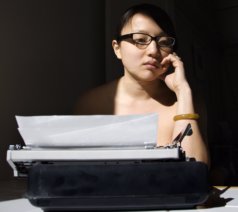 We know that increased levels of stress can produce unhealthy consequences, ranging from muscle fatigue, tension headaches, and elevated blood pressure to more serious health issues like diabetes, stomach ulcers and chronic heart conditions. So, lowering workplace stress is important for maintaining healthy employees and positive morale. Here are three tips to help managers provide stress-busting solutions for their employees.
Communicate often and clearly.
Talk regularly with your employees to clarify their job responsibilities, as well as your expectations for completing assignments. Be clear with directions and deadlines. Stress develops when employees feel uncertain about what is expected of them, or whether there is a hard deadline to meet. Keep your employees informed of any organizational changes that may be occurring in the future, or upcoming business trends.
Sharing honest, clearly communicated information reduces uncertainty and allows the workers to focus on the assignments with less distracting concerns. Do not ignore praising your employees whenever they do a job well. They need to know you appreciate them and celebrate their successes.
Share the decision-making process.
There are many decisions that managers make on a daily basis. However, allowing employees to participate in decisions that affect their jobs is a positive leadership strategy for garnering trust and respect. Employees are likely to show more motivation and work with more attentiveness, when they know that their opinions and suggestions have been incorporated into their work output. Such shared decision-making is not only helpful in lowering workplace stress; it also boosts employee retention levels.
Invest in employee improvement.
We know how important employee job reviews are for monitoring the quality and productivity of your employees' work. We recommend administering employee reviews twice a year. But the employee review is more than an assessment of your employee's work, it also is an opportunity to create and jointly discuss career development goals that the employee would like to strive for in the next 6 months. This strategy of using the employee review as a tool for employee professional development can become a positive motivator and allow you to improve the quality of your workforce.
We realize that these are challenging times for employers and employees. Lowering workplace stress is an important way to make the environment more conducive for productive and inspiring results.
Stress Management in the Workplace

How to Cope with Office Stress