Stress Relief with God's Help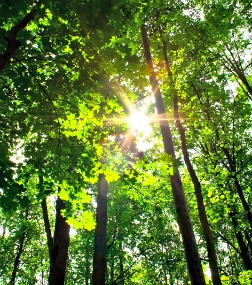 Stress relief with God by our side is very possible, yet often we get caught up in our own life dramas trying to solve everything by ourselves.  But life is not that easy, and our problems are often unusually complex.  There is one person who has the answers to our problems regardless of size and complexity, yet he is often relied upon as a last resort.  I am referring to God, who is always available to help, not simply when we finally give up and search for his answers. 
We often experience stress and worry because we allow doubt that such a God would have the answers for us or cares enough for us.  We begin to doubt that a specific situation or problem really can be solved by anyone.  We doubt that God will answer our requests or take care of our most basic needs.  So we begin to worry and become stressed.  Worrying makes us focus in the wrong direction.
Refocus.
When we are experiencing difficult times we often look inward and we focus on our difficulties.  Things can appear hopeless.  Any number of things can cause us stress.  Keeping our focus on our own family, work and ministry challenges just leads us to experience more anxiety and stress.  When we have our eyes focused on God, we learn that he is able to take all of our burdens and provide stress relief.  God has a unique plan for each of our lives, and part of that plan includes taking care of our every need.  That includes stress relief.  We should trust God to do what is right because His ways are always best for us.  Many times we don't realize it.

One of my favorite Biblical declarations is the following verse as God is speaking to Jeremiah.  "For I know the plans I have for you," declares the Lord, "plans to prosper you and not to harm you, plans to give you a hope and a future." (Jeremiah 29:11)

Ask for God's help through prayer.
Instead of worrying, take everything to God in prayer.  God tells us not to be anxious about anything, but instead, turn everything over to Him in prayer.  Tough to do?  You bet!  But do it, trust him and experience the good things that happen.  You will find stress relief with God by your side.

He tell us: "Do not be anxious about anything but in everything, by prayer and petition with thanksgiving, present your requests to God.  And the peace of God, which transcends all understanding, will guard your hearts and your minds in Christ Jesus." (Phil 4:6)
Find strategies that work for you.
Life is hectic and the more you can develop simplified schedules the better.  This is a workbook that helps you develop a plan for keeping food preparation, kid's schedules and professional responsibilities in order. Stress relief with God beside you is also part of the equation.

When you are feeling overwhelmed, take time to offer praise.  It is impossible to be stressed and praise God at the same time.  Remember that regardless of how things appear, God is looking out for you, and has your best interests in mind.  Find stress relief with God providing the answers.  The old adage, "Count your blessings," still holds true today.

"Trust in the Lord with all your heart, and do not lean on your own understanding.  In all your ways acknowledge him, and he will make straight your paths." ( Proverbs 3:5-6)
Acknowledge that God is in control.
Use the stress you experience as a reminder to turn back and rely more on God.  Lean in and allow his power, wisdom and compassion to be your guide.
"If God is for us, who can be against us?" (Romans 8:31)

A great source for more information about understanding the Bible can be found at BibleLeadership.com, where there are some great discussions about how the lessons of the Bible can have a daily influence in our lives.  The author, has written a book that reveals the secrets to receiving God's Infinite Blessings! 
Find Stress Relief with God through prayer.

How Women Can Cope with the Stress of Daily Life