Top Stress Reducing Tips for Buying a Wedding Dress Online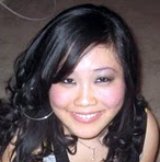 I want to share some stress reducing tips about how to buy a beautiful wedding dress online when you are faced with an ugly economy and when you have so many other plans to complete.  This is supposed to be a happy time remember, so let's not get stressed!  Time to take a deep breath before we begin.
You are planning a wedding and there is so much to do!  These suggestions focus on lowering the anxiety when buying the beautiful dress being worn that day.  Your wedding dress is a focal point for the day and with all of the excitement that goes into planning for the big event, here is one task that can be handled within the comfort of your own home.  Here is an alternative way to solve the dilemma and enjoy
wonderful time in your life.

Here are 8 stress reducing tips for buying a wedding dress.
Take time to research the styles that you like.  Check out bridal magazines to get ideas about current trends and styles.
Know your size.  If you want to buy a dress online, carefully check the size chart and get a professional dressmaker to take accurate measurements to select the correct size.
Plan on having your wedding dress altered to perfectly fit your body after you select your dress.  Allow time for the alterations, but these should not be made until 2 months before the wedding.
If ordering on line, one of the most important stress reducing tips is to print a screen shot of the dress and the accompanying information for your records.  If there are any discrepancies, having a record is very helpful.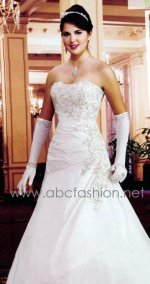 Talk with the dress retailer with any questions you may have prior to making a purchase.  Most online retailers with not make dress exchanges or refunds.
Order your dress at least 3 months prior to the wedding.  You need time for the production and shipping of the dress and for alterations.
When the dress arrives, inspect the dress carefully.  If there are any discrepancies from what you thought you ordered and what arrived, let the retailer know immediately.  Talk about what the retailer can do to correct the situation.  It may be that the retailer will give you a discount or wedding accessories to compensate if errors have been made.
If you find that finances are a concern, consider buying a dress online.  You often can find less expensive dresses that could save a considerable amount of money.

Stress Reducing Tips to Calm the Chaos

Handling Stress During Family Celebrations