Creating a Stress-Free Prom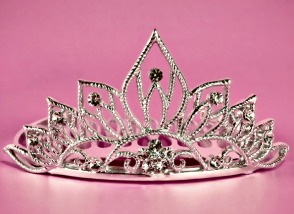 Teenagers look forward to attending their school prom. Create a stress-free prom experience, using these tips.  The key strategy is planning ahead.  It takes time to find the right dress, make plans to attend with the right group of friends and create the right schedule of events.  This springtime event has plenty of details to address so the best advice we have is to make some checklists so nothing is forgotten.  With prepared lists, you can handle one task at a time over a few months and prepare to enjoy a memorable stress-free prom event.
Here is our advice for your teenager to prepare for a stress-free prom.

Decide Who is Going with You.
 For a successful stress-free prom, choose to attend with friends whom you can trust, have fun and with whom you will stay safe.  Don't speeding while driving; don't indulge in drugs; no alcohol.  Number one concern besides having fun is staying safe.  Make thoughtful decisions regarding the location of the after party, the transportation methods for the different event locations. To make certain that the prom experience is a pleasant memory, don't ruin things by making irresponsible choices.  Good decisions are possible with careful planning.  Here is a list for your use.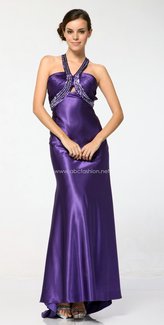 Stress-free Prom Checklist
Creating a written list helps you stay organized and on target.  Plus you get see your progress by checking items off that you have completed.
Deciding on Your Prom Dress

1. Begin looking at the available dresses and notice how much the dresses cost.
2. Consider the amount of money you have to spend on the dress and accessories and develop a payment plan to cover costs.
3. Decide on your dress and purchase.
4. Decide and purchase your accessories necessary to complete the outfit.
5. Make arrangements for any alterations that are needed.
6. Select and purchase your prom shoes. Break them in.
The Accessories
1. Choose your accessories that will compliment your dress. Lori, from
Studio 722 Jewelry.com,
suggests that you pick your fashion focal point and accessorize around it. Decide if the focal point is the dress, or a favorite necklace or earrings. If the dress is ornate, stick to simple or no jewelry. Pick jewelry colors that compliment your dress, eyes and/or skin tone.
2. Purchase the accessories including a handbag and the chosen complimentary jewelry.
Decide on What Your Date Will Wear
1. Have your date select an outfit that coordinates with your dress.
2. Order the outfit with time allowed to alter it if necessary.

Deciding on the Dinner Before the Prom
1. Choose where your group wants to enjoy dinner before the prom.
2. Make your dinner reservation.
3. Ask if you can pre-order your entrees ahead if time is an issue.

Transportation
1.  Decide the transportation you will use to travel to the prom.
2.  If attending with a group, you can share costs.
3.  Place reservation for the transportation service if you are using one.

Choose Your Flowers
1. Talk with your date and choose the corsage and boutonniere.
2. Order the flowers and arrange for pick up on prom day morning.
---
Ways to Relax and Take Care of You
1.  Exercise regularly to rid excess stress and to tone your body.
2.  Start your skin care regime to build that healthy glow.
3.  Start taking care of your nails.  No more biting.
4.  Choose your hair style and make appointment for prom day.
5.  Make a manicure and pedicure appointment for the day before the prom.
6.  Review your makeup. Purchase supplies to compliment your dress color.

Check out this Makeup Tutorial for Some Tips on Preparing a Great Face for a Night Out!
---
The Week Before Prom Day
1. Call and verify your salon appointments for hair and nails.
2. Check on your restaurant and transportation bookings.
3. Decide on your makeup and pick up last minute supplies.
4. Make certain that you have your handbag supplies.


| | |
| --- | --- |
| | What do I pack in my handbag for the prom? |
Enjoying a Stress-Free Prom Day
Give yourself plenty of time to relax and pamper yourself.  Eat a healthy breakfast; allow time for a relaxing bath or shower using great smelling body lotion.
 
During the day, pick up the flowers and store in the refrigerator to stay fresh.  Go to your hair appointment.  Wear a button down shirt so you don't mess up your hairdo later when changing.

Allow plenty of time to apply your makeup and pack your handbag with the essential items.  Put on your dress with accessories, check the mirror and you should be ready to go.

Don't forget to allow time for plenty of pictures!

The In-Crowd Can Hamper a Stress-Free Prom