Working Moms and Stress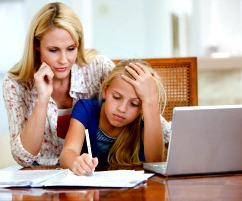 Working moms and stress seem to be directly related.  Deciding whether to (1) return to the out-of-home workforce fulltime, or (2) return part-time, or (3) stay at home fulltime can be a difficult choice. 
Are you feeling anxious about what the best working situation would be for you?  The key is finding the formula that works for you as you juggle your job, childcare and family responsibilities.
When working women become moms, they often find a shift in their priorities.  Weighing the options, women may find that it is more comfortable to shift to a different job schedule, or change to a different job entirely.  Some women decide to stay at home so that they can raise their children before returning to the out-of-home workforce.  Many moms adjust their lives to accommodate the children's needs, and to achieve a comfortable life balance.  For working moms and stress, the emotional toll can be overwhelming at times.
To Stay at Home or Return to Work
Deciding whether to return to work or stay at home may be completely dependent on your financial needs.  Working moms and stress--you don't need to add to this burden if you find that a loss of your income may produce additional financial stress.  However there are options.  It may not be until after the baby is born that you begin to understand all of the emotions and the maternal attachments that you have for the child that you begin to have a sense of priorities.
If you find staying at home is draining all of your energy, then returning to work can give you a buoyed sense of self-worth and identity.  If you find that working outside of the home is filling you with guilt, and anxiety, you may find it fulfilling to engage full-time in your child's growth and development. Or you may choose to become a work at home mom.  It's your decision for what works best for your family's needs. 

Leaving the Baby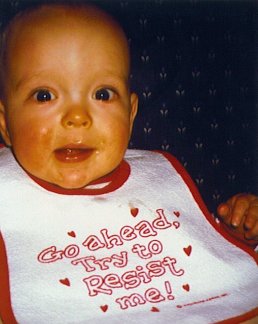 A lot of moms experience a mixture of emotions when it is time  to return to work after having a baby.  Many working moms experience separation anxiety and grief about leaving their child with an outsider in order to transition back to work.  Although these are normal feelings, some women have greater difficulty dealing with the stress than others.  The emotions vary among women; some experience guilt and sadness when leaving the baby, while others experience relief at getting back to their adult career worlds. Transitioning back to work can be less guilt ridden by doing solid research on childcare options.

---
Working Moms & Stress Reducing Tips
Lose the guilt.  So your house is not picture perfect and house can't always provide a pot roast dinner each evening.  It's okay. If your family is healthy and secure, a lived-in home and extra laundry goes with the territory.
Don't over-program the children.  Be selective in how many activities in which you enroll your kids.  Kids need time to relax and rejuvenate just like adults and having every hour of their day scheduled does not allow that.  In addition, you will find yourself taxi-driving more than your schedule comfortably allows.
Use a daily planner. Keep track of the family member schedules that are now your responsibility.  You have lots of choices to find the perfect solution for your scheduling and organizing needs.  Working moms need to keep track of both professional and personal responsibilities.  More stress develops from trying to keep all of your "to do" lists in your head.
Watch your health.  Remember that good health should remain a priority with proper nutrition, exercise and time to rest.  You also need to provide yourself with personal time to rejuvenate. Time with spouse, family members and friends away from your kids is also important.
Remember, there is no one formula for being a good mom. You don't have to join the ranks of working moms and stress-related anxiety.

Moms and Stress--Techniques to Follow